Webster Arts Exhibit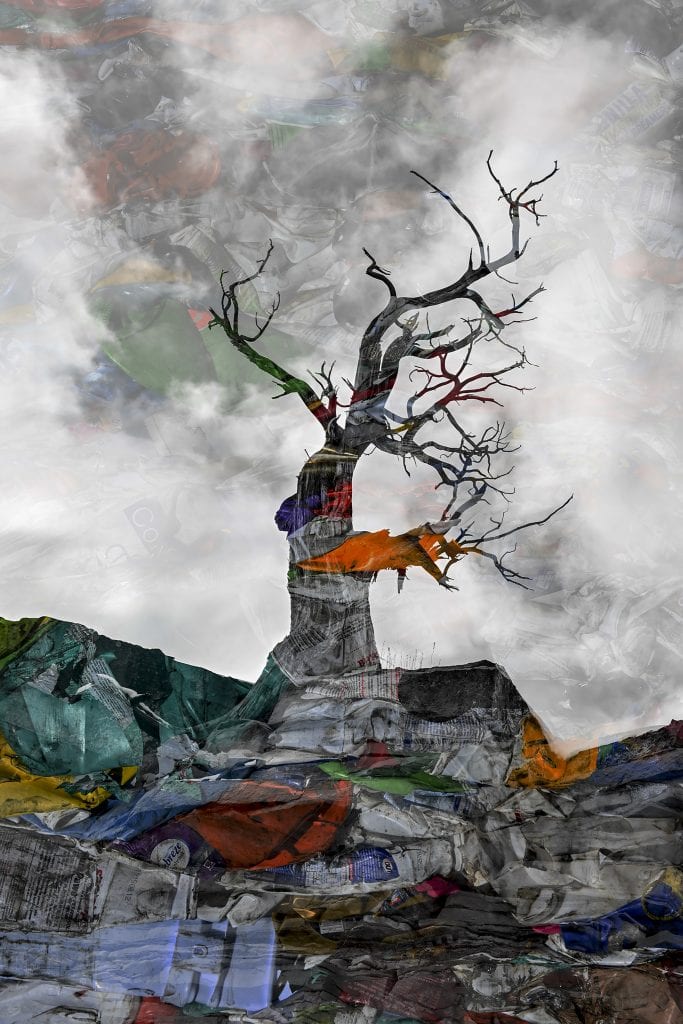 Relationships, the theme at Webster Arts received nearly 600 submissions. Juror Alison Erazmus selected 64 pieces that reflect the depth and diversity of our relationships. My in-camera overlay, 'Juniper's Last Gasp' made into the show held at Webster Grove in Missouri.
This is an in-camera overlay abstract of two images. One is a dead Juniper tree, and the other is a photo of compacted recycled materials at a landfill facility I visited. Juniper trees thrive in the most inhospitable conditions. Juniper will withstand bone-chilling cold temperatures, scorching heat, intense winds, and with very little water. Junipers have a lifespan between 350 to 700 years. Enduring all challenges, even the indomitable Juniper will perish if we pollute indiscriminately. Protect our environment, Reduce, Reuse, Recycle!
There are two galleries: one is a slideshow gallery and one is a virtual gallery on Exhibbit. Click on the link to see all selected works. Visit the artworks on Webster Arts Website.