The Colorado Photographic Arts Center (CPAC) presents a curated outdoor exhibition that will be digitally projected on the Daniels & Fisher Tower as part of Night Lights Denver during the 2023 Month of Photography Festival. Curator: Samantha Johnston, CPAC Executive Director & Curator.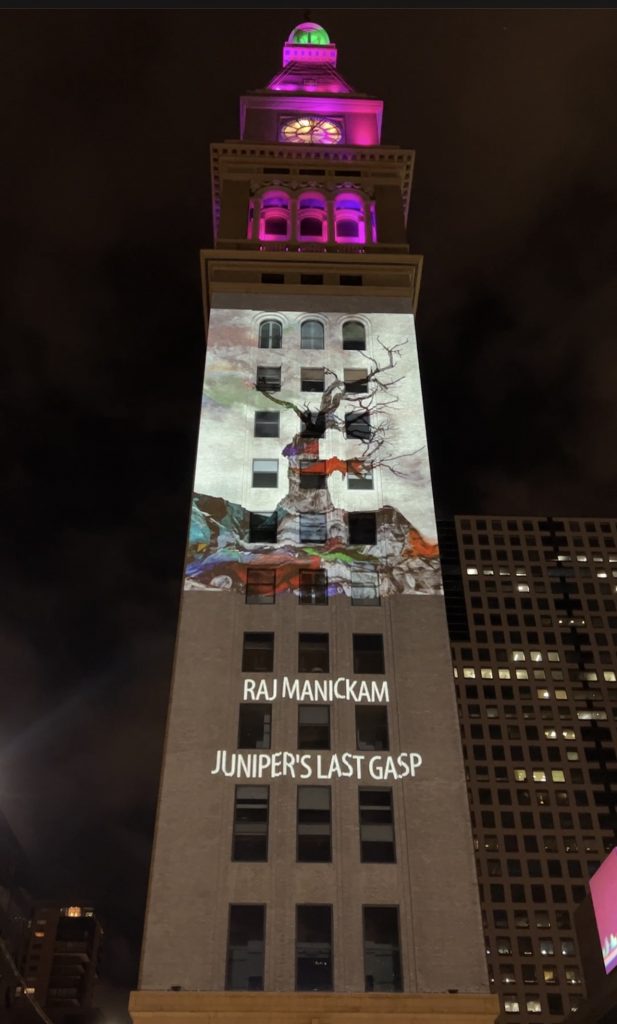 Juniper's Last Gasp was accepted to be projected on the building. Seeing the photo across several building levels gives this story much-needed exposure. Read about Juniper's Last Gasp and its message to all of us on the dire need to care for our environment and nature.
Special thanks to The Denver Theatre District and Night Lights Denver for making this exhibition possible and supporting the 2023 Month of Photography Denver festival.